ATTENTION: ERP Professionals….
"How To Land Your Next ERP Job, Contract, or Client
FASTER
&
EASIER
Than You Can Imagine!"
The Secret Strategies for Putting You

rself


Your Resume Ahead of the Pack, So You Can Land The Absolute Best Job or Contract Every Time!
Whether you are currently looking for a ERP job or contract right now or just wanting to make sure you can easily get one when you need it, you absolutely must implement these strategies and techniques that show you how to create your online digital footprint for ERP employers, recruiters, and potentially clients to find you, follow you, and continually send you the best job opportunities!
In this new guide we'll show you the exact steps on how to do this!
These strategies and techniques will make sure that you always get your resume, skills, and profile seen by ERP employers and recruiters.
You are the product and service that you are selling to potential employers, recruiters, and/or clients and you must position yourself, your online profiles, and your resume – The Right Way!
Introducing…
  ERP RESUME SECRETS
In today's tight job market, competition for jobs is hotter than ever. This guide also looks at the current job search and hiring processes, such as the rise of LinkedIn and other social networks as recruiting resources and addresses the most important places to put your resume, brand yourself, and create an online digital footprint.
Here is just some of what you will learn:
The Current State of Online  ERP Recruiting, and how you MUST position yourself


How to Get anyone to find your ERP Resume and profile online, based on your targeted keywords


Where you absolutely Must put your ERP Resume Online
How and Why you need to Brand Yourself Online


How to build a laser targeted connection list and do highly effective PeopleSoft networking


Six Specific Tactics You Must Use on LinkedIn  The Right Way


How to get a steady flow of ERP job offers by improving your visibility


Why and How You Must Optimize Your ERP Resume, Your LinkedIn Profile, and a Secret Resume Tactic that gets you noticed!


Learn this Under-Utilized Secret that Will Explode the Responsiveness of Your Resume


How to Leverage a Simple Yet Hardly Known Social Media Site to Make Your Resume Stand Out!


YouTube Secrets to More Resume Exposure  How to use YouTube to Maximize your exposure


And Much More
By the time you finish this guide, you will have all of the digital  resume secrets that you need to never being out of work and landing your dream ERP job!
Here is a Summary of What You'll Get
Instant download of the 40+ page PeopleSoft Resume Secrets guide
Information & Knowledge on how to position yourself online and get noticed by PeopleSoft employers, recruiters, and clients.
Tips & Techniques that get you more PeopleSoft job offers, contract offers, and clients.
Access to our PeopleSoft Resume monthly newsletter with up to date news, tips, and techniques
The guide can be instantly downloaded to your computer, tablet, or even your smart phone!   (All you'll need is the free Adobe Reader software to view it.)
By the time you finish this guide, you will have all of the digital  resume secrets that you need to never being out of work and landing your dream job!
For a limited time, ERP Resume Secrets
is available at 65% off
The course is downloaded instantly to your computer (you'll need the free Adobe Reader software to view it).
Learn the  Resume Secrets of Today!
Order Now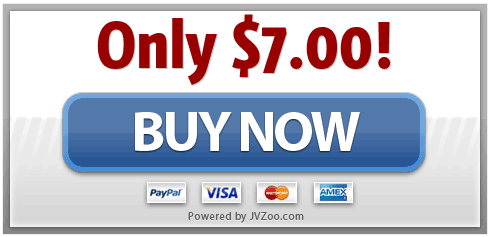 P.S. "Read this guide and implement the strategies and techniques inside, & position yourself to get the absolute best  job or contract faster and easier than you ever dreamed of doing! "

P.P.S. Get your inbox flooded with the absolute best  jobs and contracts, regardless of whether you need a job or not?  Just imagine the confidence and job security that comes with that.

P.P.S This discounted price is part of a limited time offer. Once more  pros find out about this guide and the demand goes up, so will the price!  As a result, I can only extend this discounted price to you for the next 48 hours
This is a limited time special offer.